Delicious Low Carb Baked Salsa Chicken!!!
For this and more recipes Follow me on Facebook at www.Facebook.com/TheGypsyHomestead or join the group at www.Facebook.com/groups/TheGypsyHomestead
Baked Salsa Chicken
This baked salsa chicken is so easy, but it comes out juicy and bursting with flavor thanks to the salsa!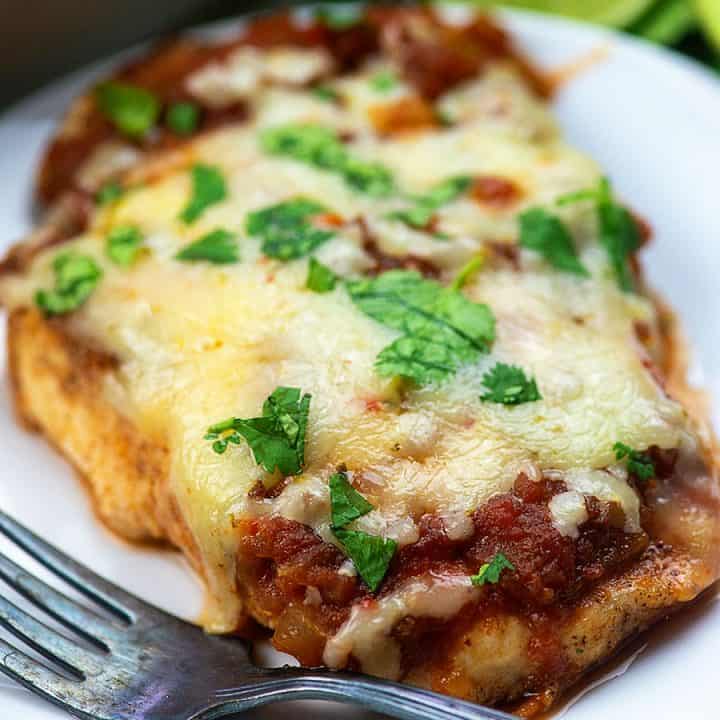 Ingredients
4 chicken breasts, about 6 ounces each
1 teaspoon garlic salt
½ teaspoon chili powder
½ teaspoon cumin
1 1/2 c Salsa
1 cup shredded pepper jack cheese
1 tablespoon chopped cilantro
Instructions
Preheat oven to 375 degrees.
Pound the chicken breasts to an even thickness.
Season the chicken with the garlic salt, chili powder, and cumin.
Pour ½ cup of salsa in the bottom of a 9x13 baking dish and spread to coat the bottom.
Place the chicken on top of the salsa. Pour the remaining salsa over the top of the chicken.
Bake for 30 minutes or until chicken reaches 165 degrees.
Remove from the oven and sprinkle the top of the chicken with the cheese. Return to the oven for 3-4 minutes to melt the cheese.
Sprinkle with cilantro before serving.